Valparaiso Full Day Street Art & Pablo Neruda // Dia Entero De Grafiti Y Pablo Neruda En Valparaiso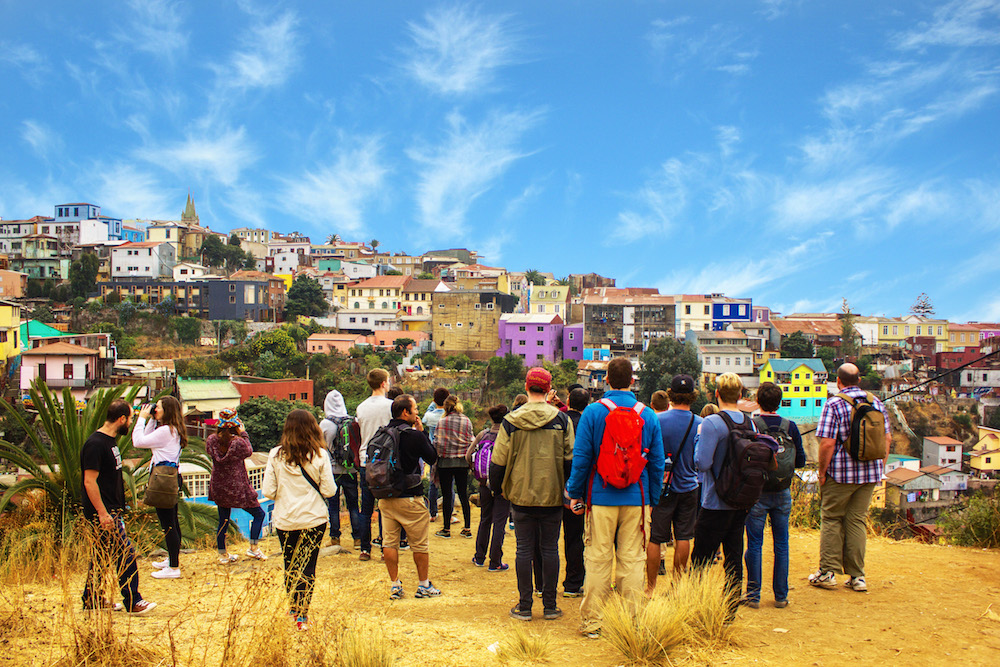 Duration: 8 Hours (approx.)
Location: Valparaiso
Product code: T4TV061FDBEATEN
Start the Morning exploring the Highlights of Valparaiso! You were wondering what the local bread is, where the Wanders (local football team) fans favorite dive bar is, and what a Chileans dinner consists of? Only a local can answer such things.. introducing your Wally! You will learn about president Salvador Allende, the competition for the oldest bar in the port (cheers to that) and Chile's native Mapuche indigenous people. Discover all of this while strolling through the Graffiti filled walls of Valparaiso.
Enjoy your free time for lunch before the Highlights tour at 3PM
In the Afternoon continue your discovery following the steps of Pablo Neruda: a famous Chilean poet, Nobel Prize winner and diplomat who has been always involved in controversial situations around the world, but also a very important character for the Chilean history. You will experience the atmosphere of Florida and Bellavista neighborhoods and learn about the street art which made Valparaiso such a unique destination for mural artists. Have a drink in your in Pablo Neruda's favorite bar where our Wallys will tell you about juicy stories from his life!

The best part? This is a pay-what-you-feel tour. The pressure is off and the culture discovery is ON…
Comienza la mañana explorando los lugares más destacados de Valparaíso! Te preguntaras muchas cosas por ejemplo, dónde está el bar favorito de los Wanders (equipo de fútbol local) y en qué consiste la cena de los chilenos. Sólo un habitante local puede responder a estas cosas... ¡ Obviamente los guias Wally! Aprenderas sobre el presidente Salvador Allende, la competencia por el bar más antiguo del puerto (SAAAALUD) y el pueblo indígena mapuche nativo de Chile. Descubre todo esto paseando por las paredes llenas de graffiti de Valparaíso.
Disfruta de tu tiempo libre para almorzar antes de la excursión Highlights a las 3PM
En la Tarde continua tu descubrimiento siguiendo los pasos de Pablo Neruda: un famoso poeta chileno, ganador del Premio Nobel y diplomático que siempre ha estado involucrado en situaciones controversiales alrededor del mundo, pero también un personaje muy importante para la historia chilena. Usted experimentará la atmósfera de los vecindarios de Florida y Bellavista y aprenderá sobre el arte callejero que hizo de Valparaíso un destino único para los artistas murales. Tómate una copa en el bar favorito de Pablo Neruda donde nuestros Wallys te contarán jugosas historias de su vida!
¿La mejor parte? Este es un tour de "paga lo que sientas". La presión está apagada y el descubrimiento de la cultura está en marcha....